I know, I know, I lost my steam again doing these blog posts. Here's to another kick start! Fingers crossed it sticks this time.
I scooped up a Groupon about 6 weeks ago for an hour session of tubing at Copper Mountain. Snow tubing folks, people around here seem to immediately jump to river tubing... Beautiful day for it (although very, very windy) and we had a great time!
Snacks and water out on the deck before our session started:
Check out the view from the top of the hill!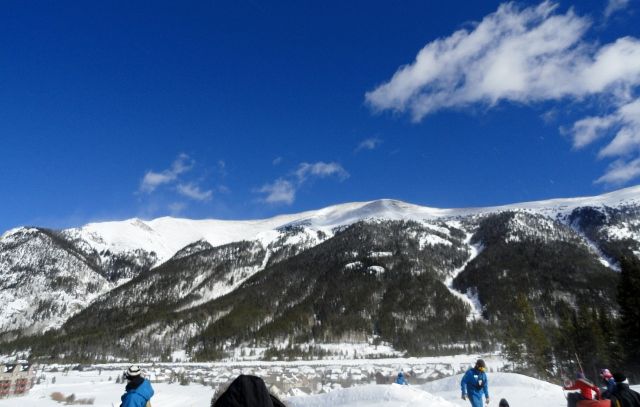 A closer look at the wind working it's magic
READY!!!
Enough pictures, time for video!
Spinning with your feet together created so many G's if felt like an amusement park ride. Here's a video of the first time we went down like that. LOL!!
And me having a hard time making any noise!
The jump run was fun, but slower. However watching trains of folks go down it was hilarious!!
Followed up all this excitement with a well earned lunch. Dash obliged with a perfect shelter out of the wind with a great view for our little picnic.
Karla spying on the skiers... Hehe, great reason to always keep binoculars in the car!
Most excellent time! Love us some tubing!