On our way home from California we realized, in horror, that Karla had not yet had a Glen Haven cinnamon roll this year! The sky is falling! So, the following Sunday after we returned we called up some friends and headed up into the mountains. Great turn out, comfortable ride, was great to see everyone. Even had a couple in from the St. Louis area join us.
How many bikers can you stuff at a small picnic table??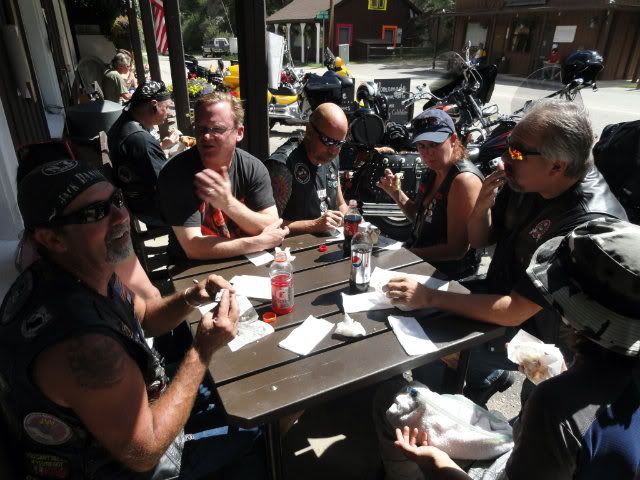 Our out of town friends Bud and Susie gracefully chose a bench away from the hooligans. I think they like the cinnamon rolls!
Most folks split off from here. Karla, John, Bud and Susie and I continued on. A stop for lunch in Ward (won't go there again, talk about miserable service).
From there we headed down out of the mountains to escape an incoming thunderstorm. We had a great time, really enjoyed seeing Bud and Susie. And of course Karla got her cinnamon roll!