Karla and I enjoyed a spectacular, relaxed mountain ride together. Man did we need it! Weekends had been so full and busy with social activities, it was great to have some one on one bike time.
View Larger Map
Introduced Karla to Guanella Pass, not sure why it took me so long!
Seems there was some sort of rescue going on. Ambulance, fire truck, a few rangers rolled up (then left) and right before we were ready to go an independent alpine rescue group rolled up. Also this helicopter flying around the summit, another rider in the parking lot said he recognized it as a flight for life chopper. This other rider also said the peak behind the bikes in the picture is the most accessible 14'er (14,000 foot mountain) to Denver, so there are a lot of unprepared folks trying to get to the top. Hope everyone was ok, we left before the situation was resolved.
Lunch break at my favorite spot on the other side of the pass
Karla made herself a new friend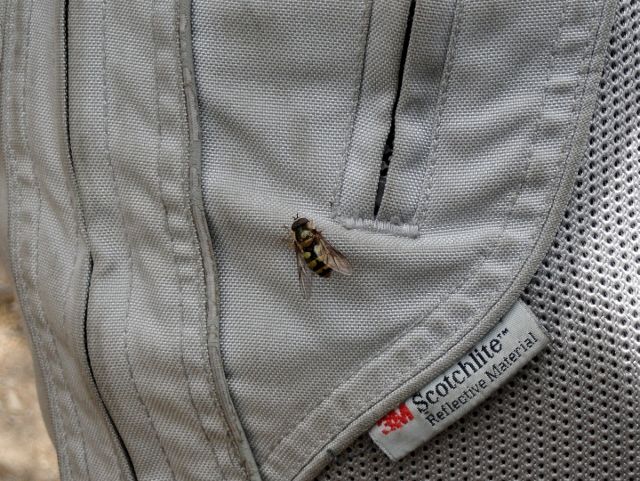 Near Hooser Pass, on our way to Breckenridge.
At the top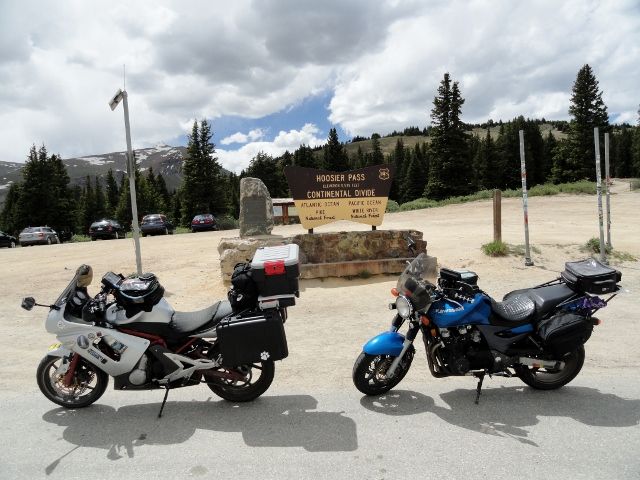 Great day! Very relaxing, really enjoyed it.