There's an annual competition on the big motorcycle forum (we go to one of their events in South Dakota every year) I've been a part of for years called the Coldest Ride Competition. There are a few rules, you must be safe, travel atleast 10 miles from your house and tell a story. This is the first year I've competed, currently my 24 degree entry from my ride down to NM in October stands at #8 out of 10. I tried again today! Here's the story:
BWAHAHAHAHAHAHAHA I'm so excited!! I got a single digit reading!!! Glad I went out, the mile-high sun did it's job but it won't be safe tonight that's for sure. I had planned to not go quite as far and get a reading closer to 0, but I couldn't get off the freeway!
The exit I wanted for a really good reading was still snowy, so were the following 2. I finally found one and a place to turn around, but I couldn't pull into the gas station to get out of the sun to attempt to get the temp a little lower. Oh well! I had a blast! I had so many darn clothes on everyone driving past me probably thought I was some sort of marshmallow.
I didn't need to turn on my heated jacket though (although some heated insoles would be AWESOME).
Anyways, so back story. We got 3-4 inches of snow yesterday and I kept diligently shoveling a pathway towards the road. Paid off today! Quite a bit of ice chopping to do with the metal shovel and what little ice melt we had and I was free! I talked to Karla on her lunch break to get her opinion:
Me: "hey honey, I've carved out a path to the road and I'm gonna try a Coldest Ride attempt. Do you think I'll be ok to get 10 miles?"
Karla: "NO. And I'm so not rescuing you when you fall over. LOL!!"
Me: "Bummer. Well I think I'm gonna go anyway. Our road is just wet and the freeway looks dry-ish on the CDOT cameras."
Karla: "ok, but I'm still not coming to get you."
Karla certainly wasn't upset that I was giving it a shot, but if I fell over and couldn't get up she'd definitely
I'm not sure Smokey is pleased either...
Zero'd the GPS to document riding atleast 10 miles:
15.4 miles by the time I finally managed to get off the freeway. I just turned around at the first light and pulled out of traffic.
Definitely not going to the right into that gas station!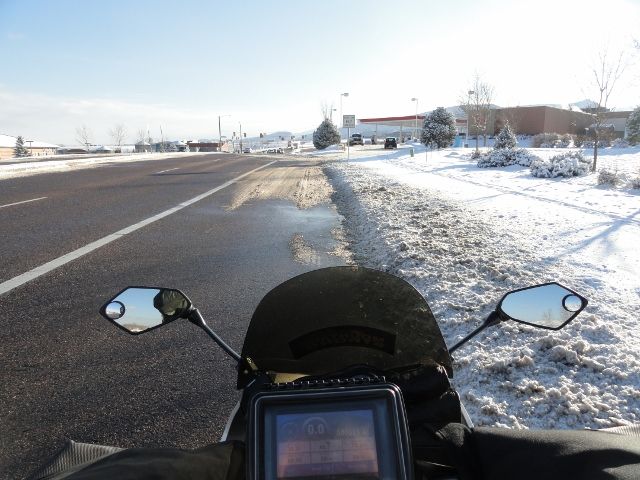 Hard to get a clear reading from my thermometer with the glare off the setting sun, finally figured it out. Same temp it was at home and the spot I planned I knew I could atleast get a 1, but I'll take a 4.5!!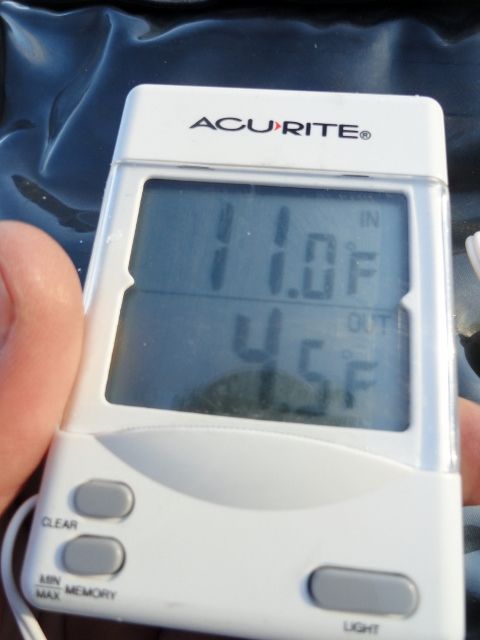 Had to take the freeway kinda around my house and approach it coming up the hill, no way to cross the middle turn lane safely. So by the time I got home:
You know that feeling when you've accomplished something completely irrational that has no actual worth in the real world and yet still makes you want to parade around with wearing a red cape and a crown and moonwalk holding a huge sign saying
Yep. This might not even make the top 10 by the end of the competition, but I feel like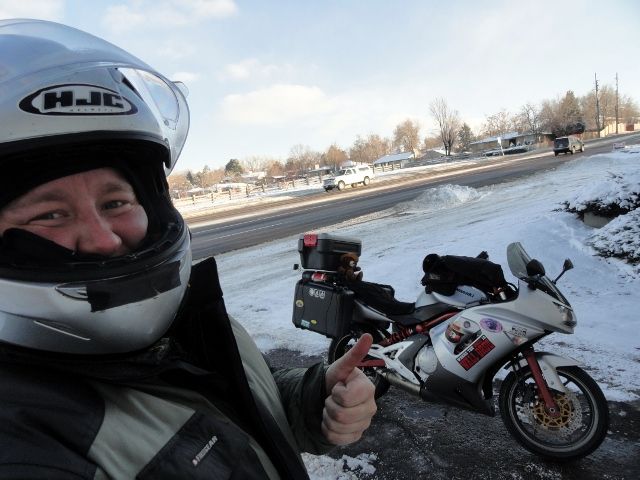 I got ice in places I didn't expect. Like the inside of my suit: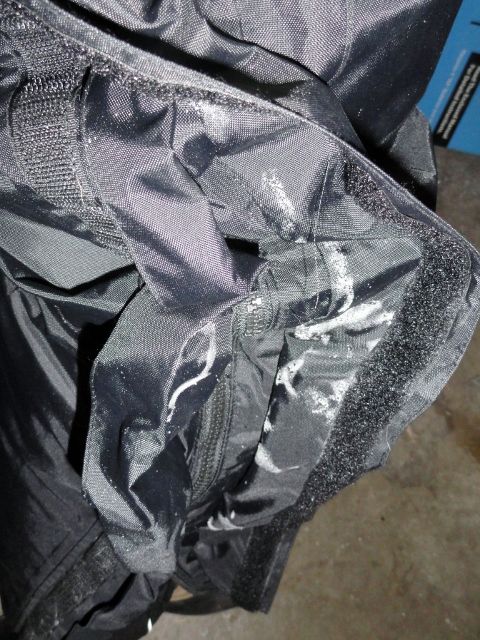 And in my pinlock helmet shield! I bought it hoping it would FIX my icing problem that kept me from competing last year. Oh well, atleast it's not as bad.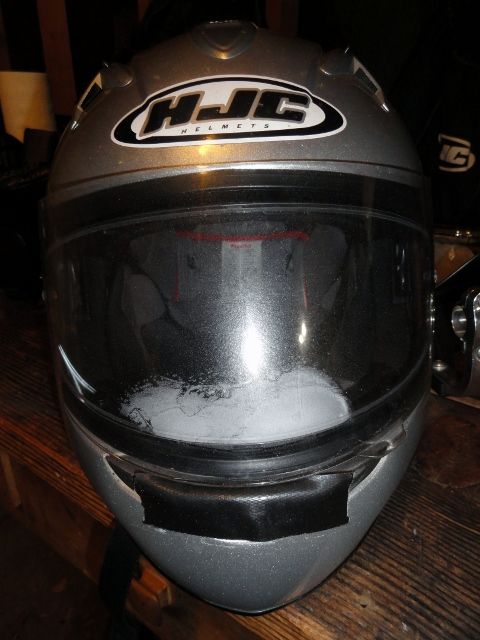 All sorts of crud and muck EVERYWHERE on the bike. Poor thing. Gonna be a while before I can hose her down without making a Ninjacicle!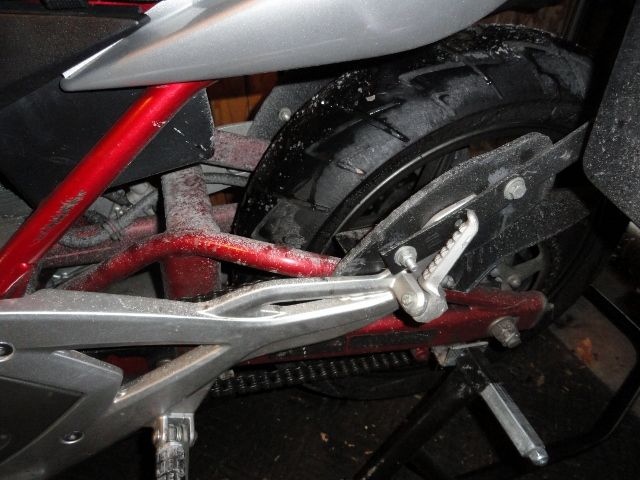 I'm not even gonna talk about how I almost got stuck in the slushy/snowy/icy/muck trying to pull back into the driveway off the main road...