On Sunday, July 3rd quite a large group gathered for a ride to celebrate this great country with friends, bikes, twisties, wings and beverages.
Staged to be a short, 60 mile ride of pretty much non stop twists and turns, we met up for a kickstands up at 11am at the 7 Eleven in Golden.
A few folks got the wrong start point and a few were running late, so we moved to the shade to wait up for 'em. No rush here, this was an easy day. Just too dang HOT in the sun!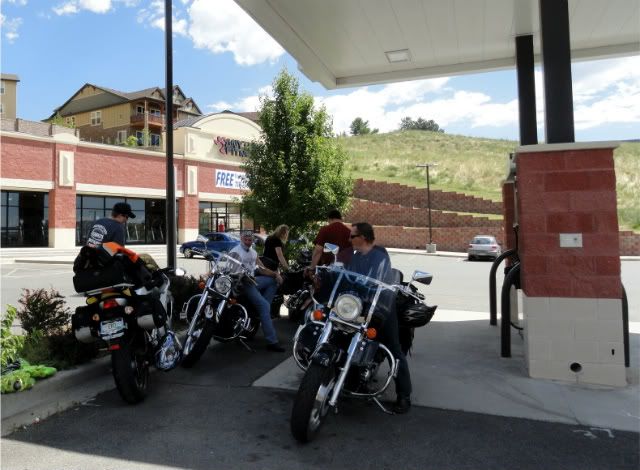 With everybody grouped up and ready, off we went!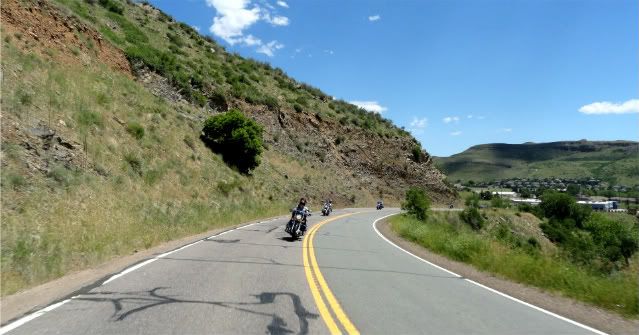 Swivel and Babs were right behind us, so got the choice pictures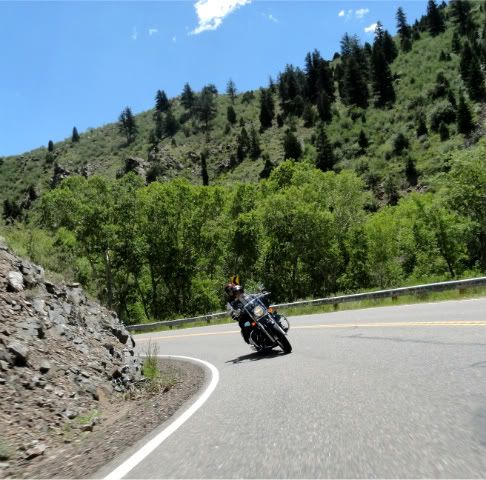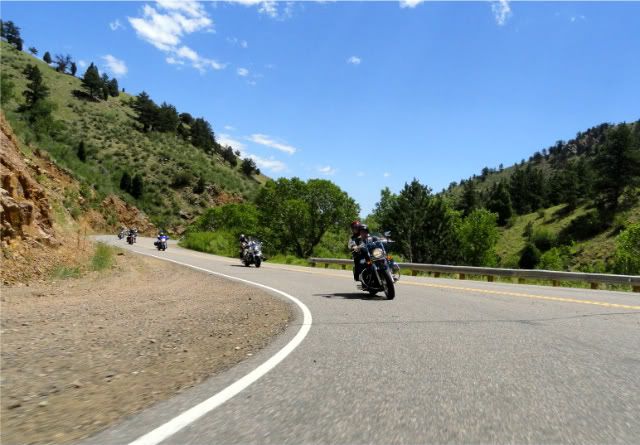 Karla completely amazes me with all these shots she gets! She did admit by the end of the first half of the ride though she got a little motion sick. I'm not surprised, judging by all these pictures she spent the first half of the ride looking BACKWARDS!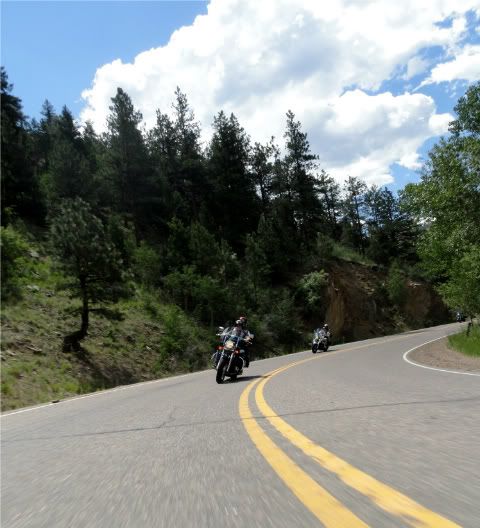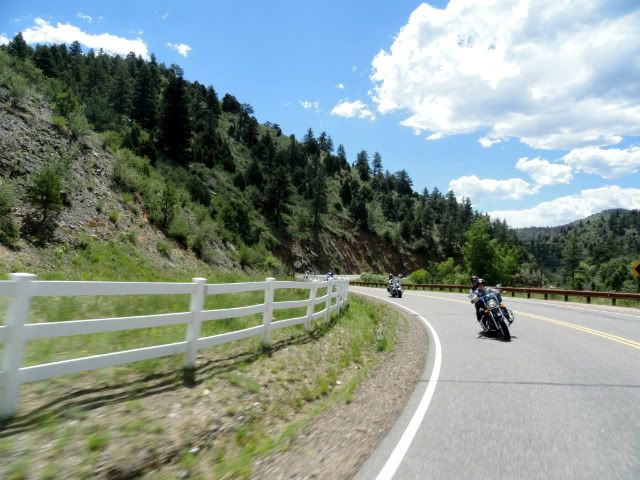 We must have seen atleast 3 groups of scooters!
weeeeeeeeeeeeeeeeeeeeeeeeeeeeeee
9 bikes total. It was a leisurely pace, as was to be expected on a holiday weekend. Lots of folks out and about today.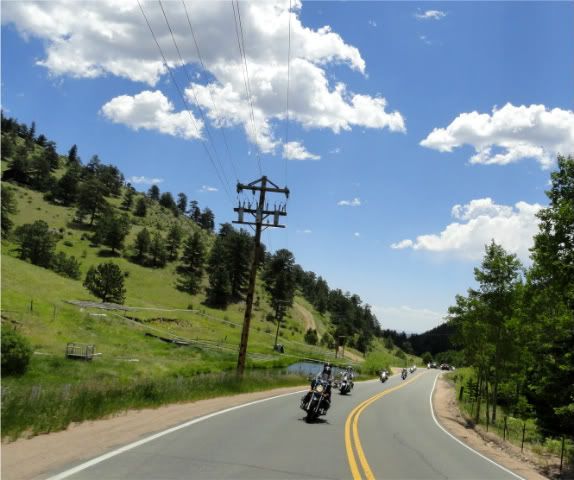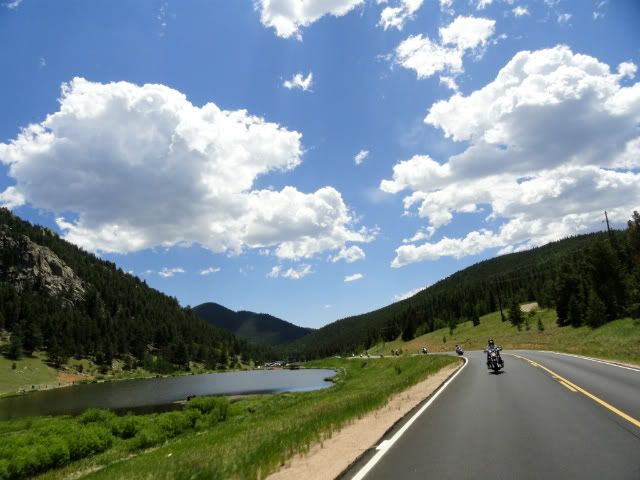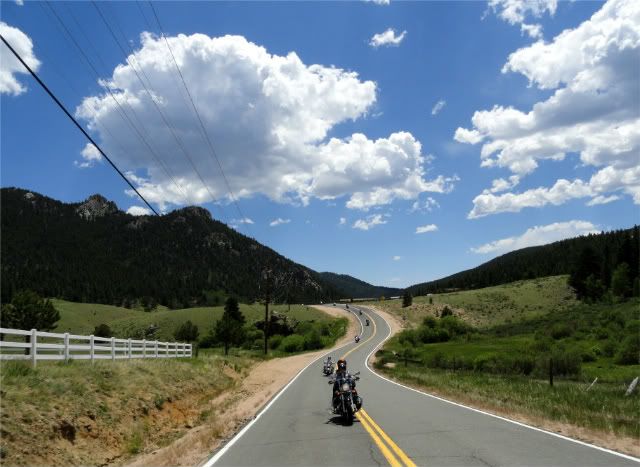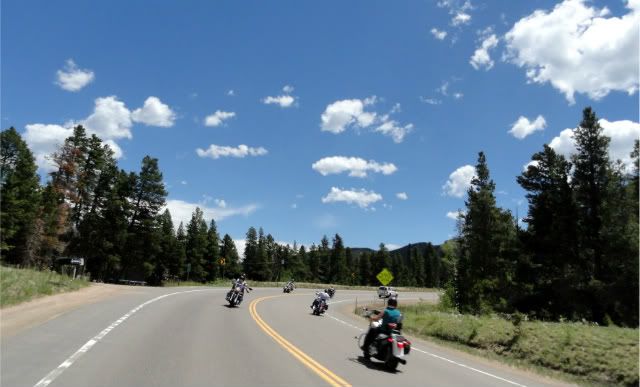 Sometimes it's nice to be out front
Yep, still not tired of it!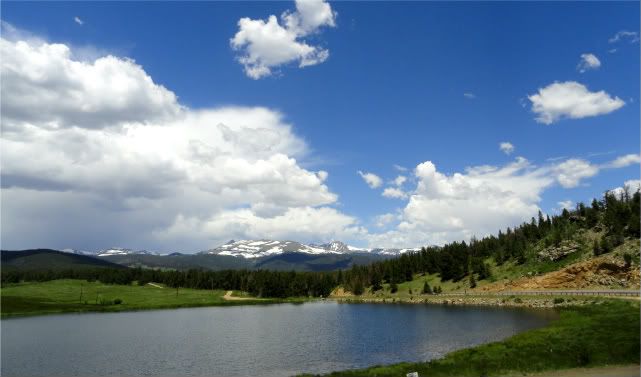 Wanna scrape some pegs? This bit gives you several opportunities.
I SWEAR Swivel is grinning for the camera in this one!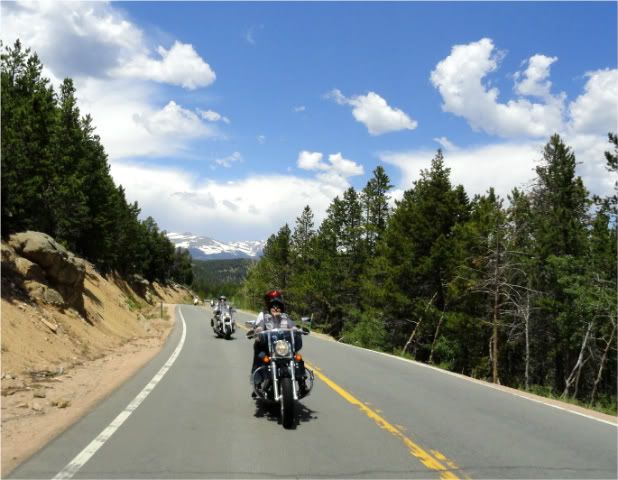 weeeeeeeeeeeeeeeeeeeeeeeeeeee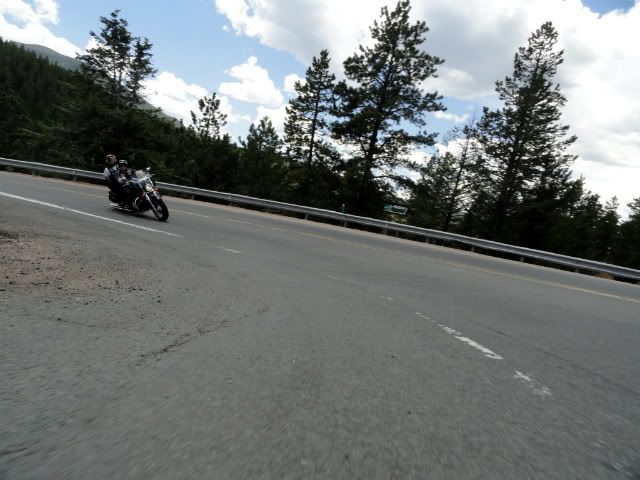 We hit a few really short confounded stop lights....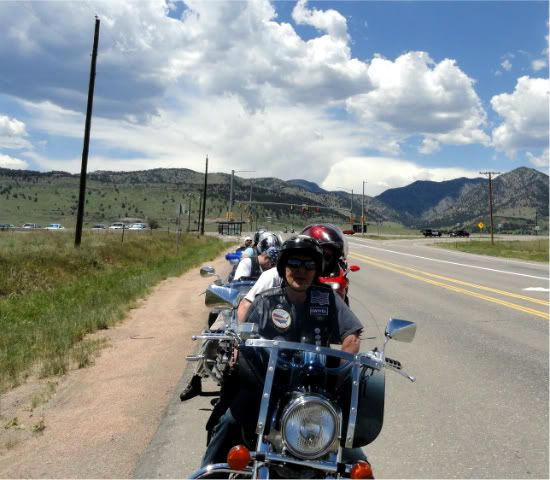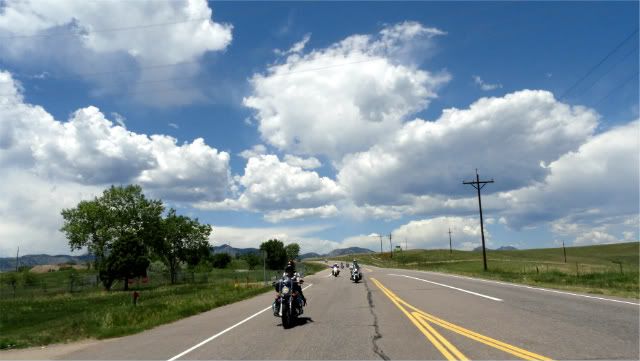 Getting back into town, headed for Quaker Steak and Lube.
Freedomrider brought a friend from the Vulcan club, a really nice guy named Brandon. (Brandon on the left, Freedomrider on the right) Wouldn't mind if he rode with us again!! Great company, skilled on his bike and clearly accustomed to group rides.
Saw quite a few trains, to Karla's delight
I was the ONLY one that made it through this one!! We were almost there too.
Just moments later Dank's bike died. I can't remember if it was at this light or the next one. Some stayed behind to help, I showed the rest of the group where the restaurant was and sent them in. We got Dank's battery charged up a bit and he was able to get there under his own power. We left his and my battery's hooked up while we ate, seemed to get him enough charge to get home.
YUM YUM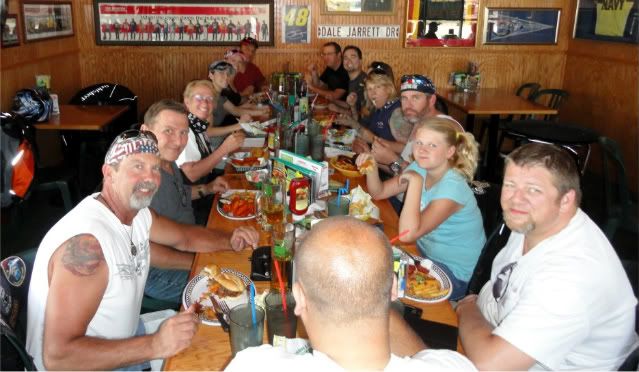 We then proceeded to stuff ourselves silly, tell too many stories and too many lies. Everyone got home safely and it seems everyone had a good time!

Here's the slideshow with 44 photos: http://s419.photobucket.com/albums/pp278/coloradosmash81/Independence%20day%20ride%20July%203%202011/?albumview=slideshow
And a route map, told ya' it was short!
View Larger Map