As most folks already know, we lost a great friend on December 28, 2008 when two wreckless drivers passed on a double yellow on a two lane road, causing the accident that took Jerrimy's life. Thanks to his quick thinking, excellent riding skills and no doubt a bit of luck his beautiful wife Stacy survived.
For three years running now, Outlaw (John) has led a memorial ride for Jerrimy. This year was a great success! I wanted to share some photos and video showing the friends who got together to honor his memory.
Getting ready to start the ride in Morrison.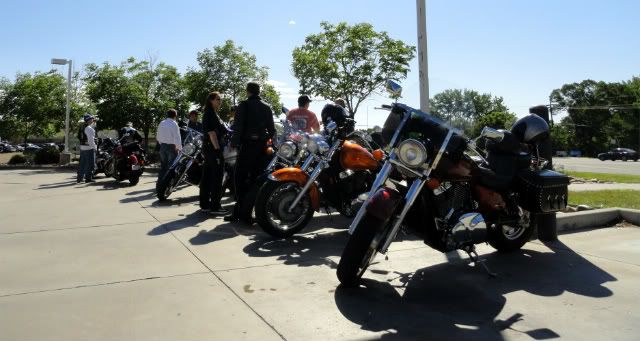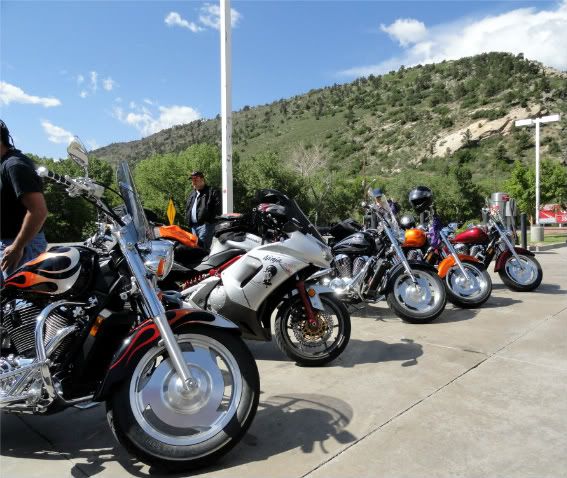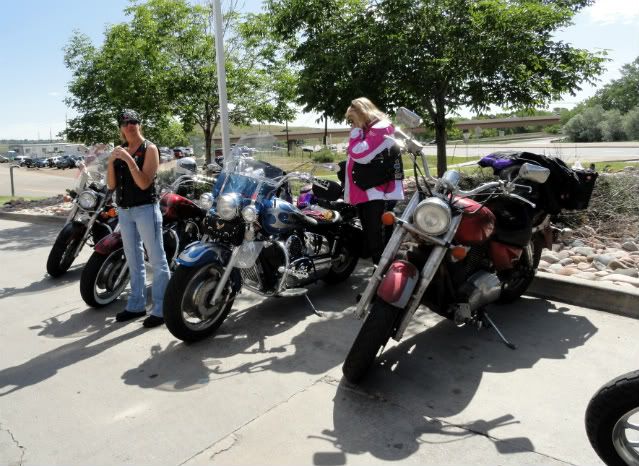 Ddub gave Outlaw and Cricket an awesome sign for their bar!
And away we go!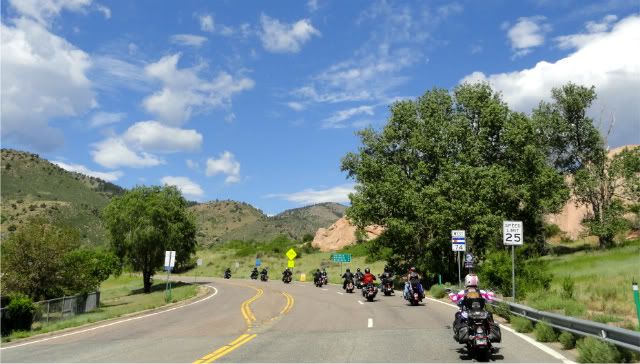 At a pit stop,
Ethan was ready as always to provide entertainment. I shall not comment further.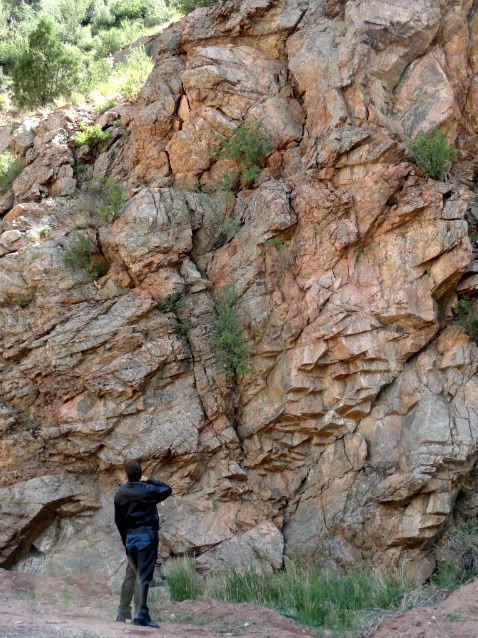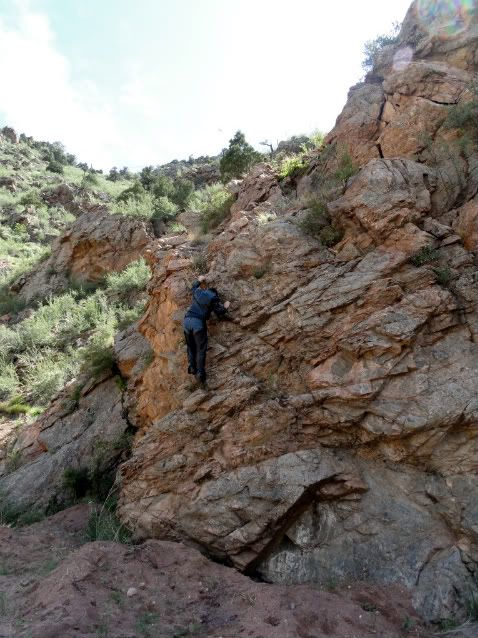 BlondeBikerBabe (Darlene), concerned with safety, was sure to stay AGATT ("all the gear all the time) in case Ethan did fall on her.... ROFLMAO
Almost the entire route was beautiful, 2 lane twisties.
Hit some stop and go outside of Evergreen, they had a big parade going on. No problem, nice change to stop and chat for a bit while we waited. Weather was great!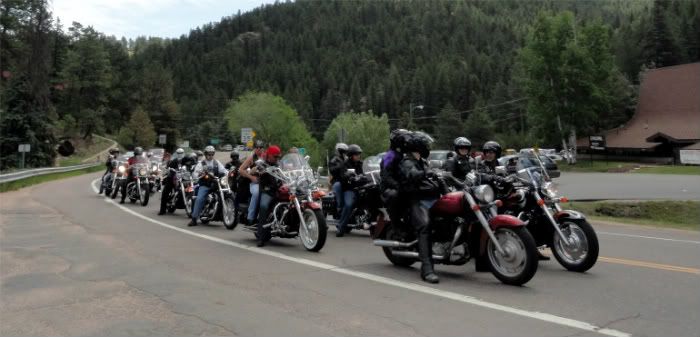 See the purple poof? Hehehehe, I can't remember who brought that but we snuck that onto Outlaw's bike before the ride started... He never did mention it!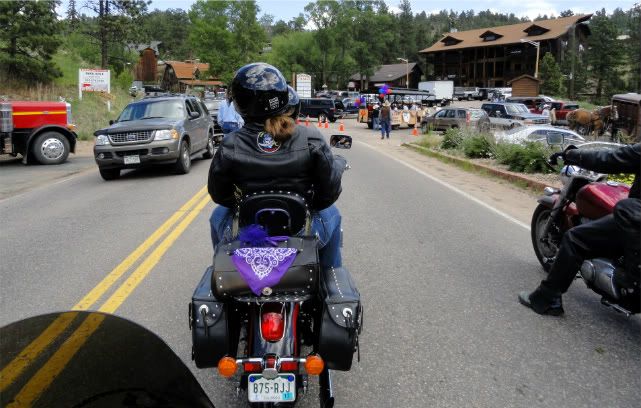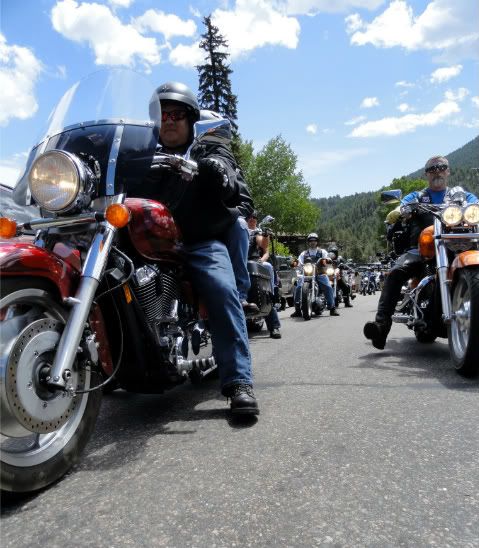 Moving again!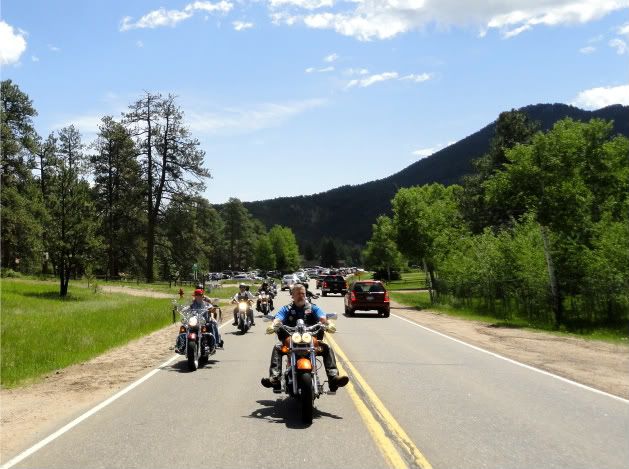 However a bit slowly, Outlaw had been kind enough to let the HUGE Wells Fargo horse trailer pull out. Looks like they had their 6 horse hitch in the parade. It was a good deal, I took this opportunity to let all my, ahem, farts out and blame it on the horses... *big grin*
Freeeeeee from the traffic
Heading back down towards Golden
Loads of these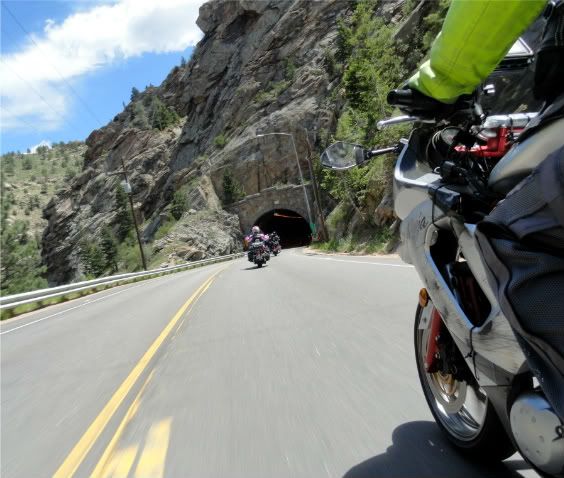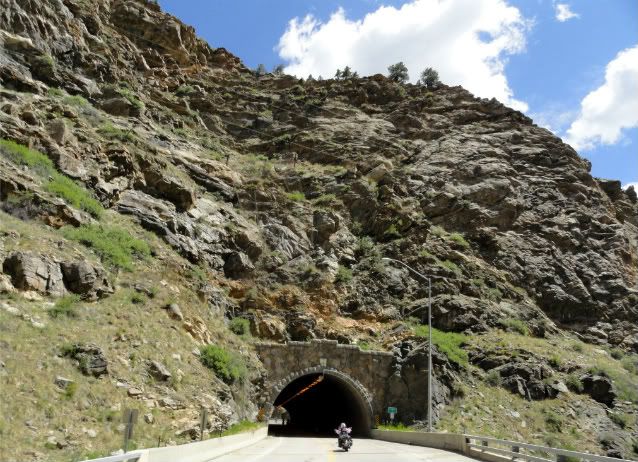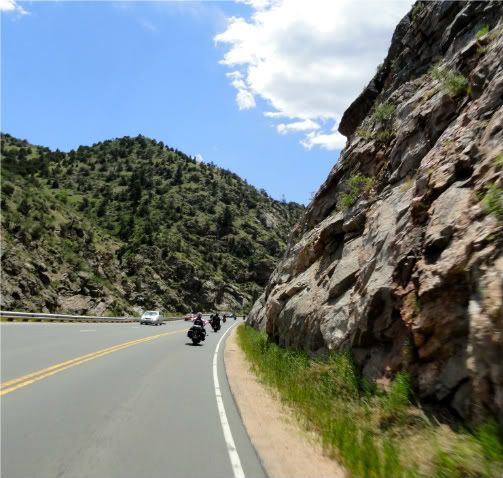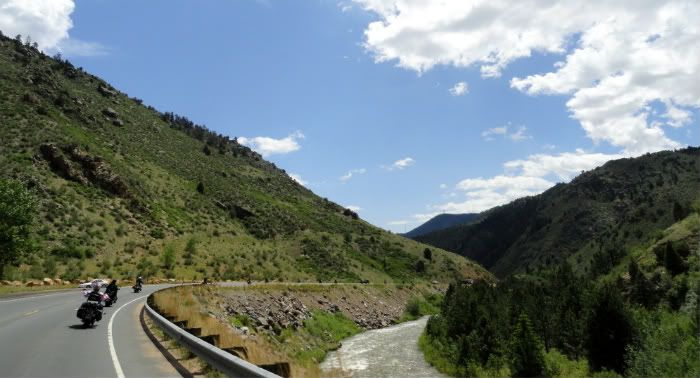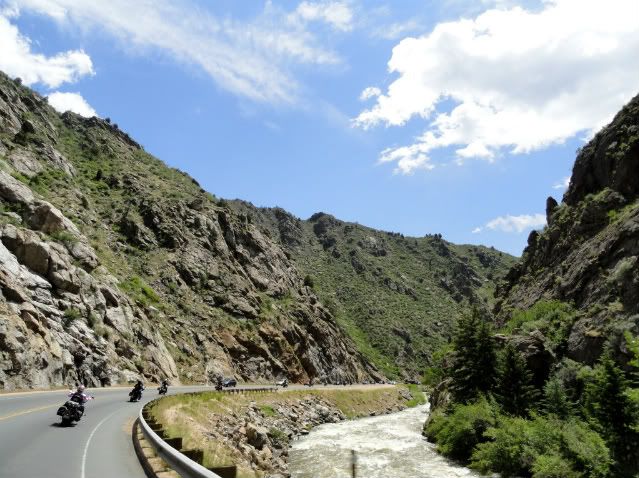 Ethan's girlfriend Jen and Karla....
The curve around this lake is one of my favorites
Ditch came back to fetch Elkhound and I, Elkhound and Carla had stopped for a bathroom and jacket-donning break.
The three of us enjoyed riding together catching up to the group
This was a reeeeeally long train!
The only picture we manged to grab of Timmy on the little borrowed Harley Sportster:
We were soon into Golden and the final stop at the Buffalo Rose.
They did a great job accommodating all of us in their "banquet" room. Great times!

Outlaw made a toast
I have no idea...
Brandi and Kyser met us there
After folks started leaving, a few of us decided to stay behind.

Yum yum frozen yogurt!
Karla found something she liked!
While chatting at the frozen yogurt place (across the street from the Buffalo Rose), we discovered Ditch had never adjusted his rear shocks.... Evidently there were on #2 when they should be on #5! So, the village idiots got together to help him out....
Our.... Onlookers....
Hey man we aren't done yet!!
Here's a slideshow of all 138 photos I kept from the ride... If you're interested about Timmy's shirt, it's the first photo... I looked up to see that... I'm forever damaged goods... (picture not quite safe for work, but not all that bad)
http://s419.photobucket.com/albums/pp278/coloradosmash81/JWMR%20III%202011/?albumview=slideshow
This is the first group ride I've tried out the GoPro video camera on.... Still not really pleased with my mount location, I'll get it right eventually!! Used the non-waterproof back on the case this time, so no music "voice over." I did unfortunately learn that a 16GB memory card is not big enough, I still had almost half battery left on the GoPro when the memory card was full. Recorded in 720p, not 1080.

I've edited and cut the videos down to 4min or so bits for easier viewing, and I only shot the second loop of the ride (after the stop at 7 Eleven in Golden).
Great ride, hilarious company. A proper tribute I think. I do miss him still, and sometimes its quite painful, but these gatherings every year are helping replace the pain with laughter and great memories.
Miss ya buddy.