Best way to recover after a late night of Halloween parting? Go for a ride! As luck would have it, John was wanting a short ride too. So, we suited up to head down and meet him for a ride to Palmer Lake.
Karla was not very pleased that we didn't have any nail polish remover... Which means her nails were still BRIGHT red from the Halloween celebrations the night before....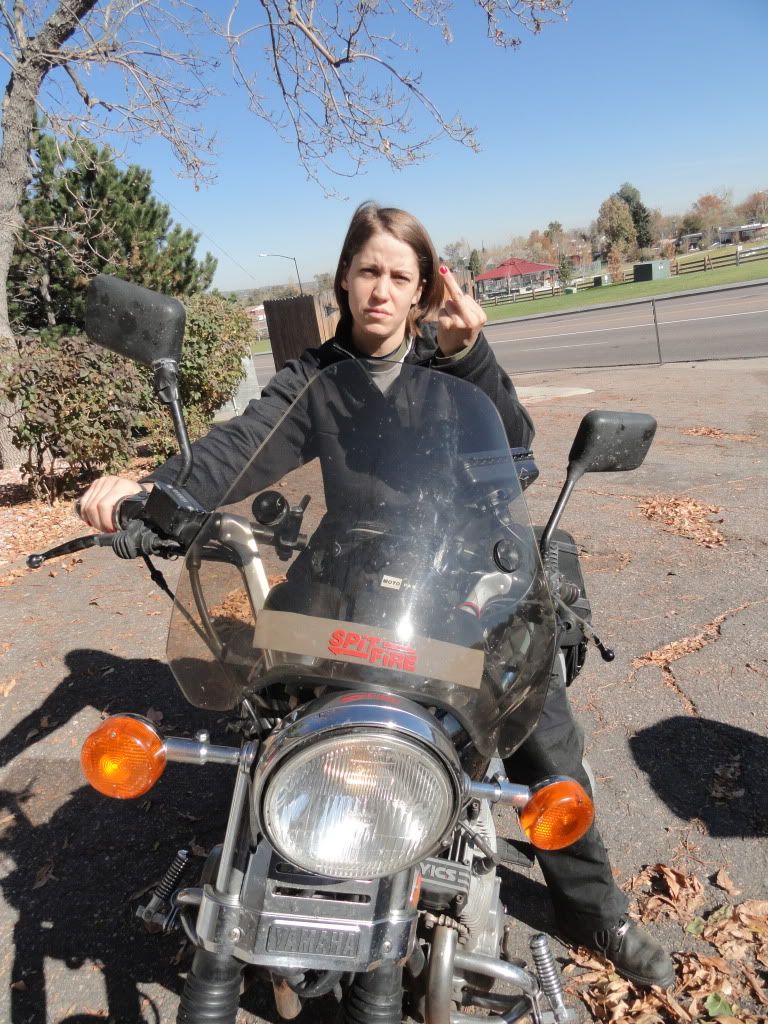 We picked up John at his place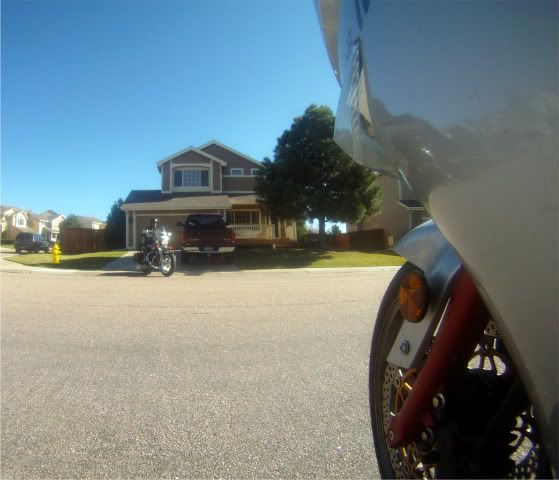 And made our scenic way to O'Malley's in Palmer Lake. (John on the left, leading, Karla on the right)
Quick gas stop... That's John.
What a beautiful day for a ride
O'Malley's is a nice little biker bar in Palmer Lake. Good beer selection, decent food, great patio.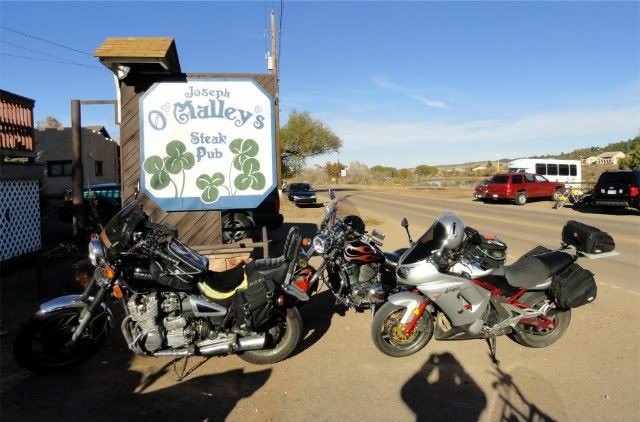 We set our butts down on the patio in the sun. All three of us just quietly enjoyed the warmth for a bit. John however decided to sit waaaaaaaaaay on the other side of the table from us. Hey numbnuts, get over here, or else you're gonna have to turn up your hearing aid to have a conversation old man!! LOL *ducks for cover
Clearly none of us had any interest in alcohol today, LOL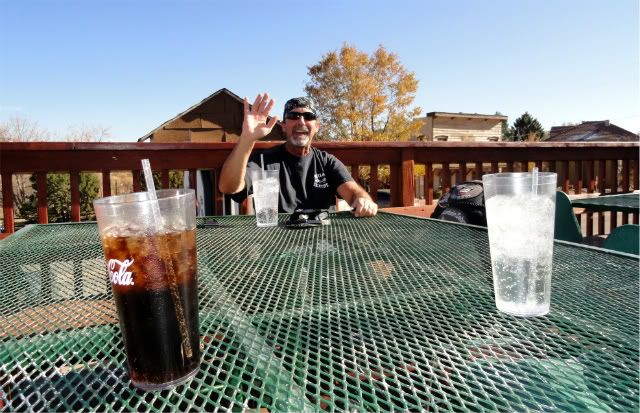 Train rolled by.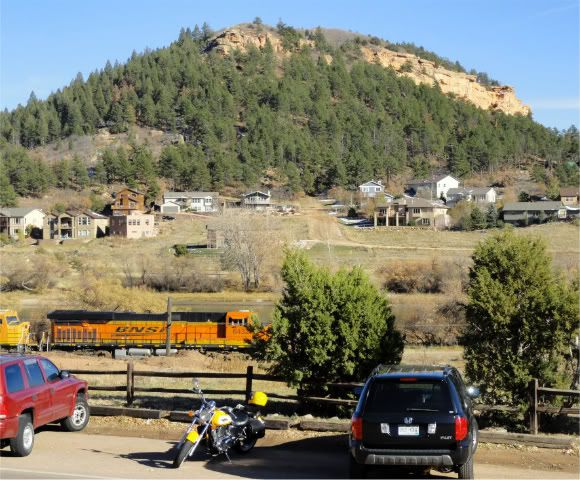 On the way back I hopped in behind John to see if I could get some GoPro shots of him. Holy cow you have to follow waaaaaaaay too close to get decent pictures of the bike in front of you! Lesson learned, here are a few pics, and I even felt I was following pretty close.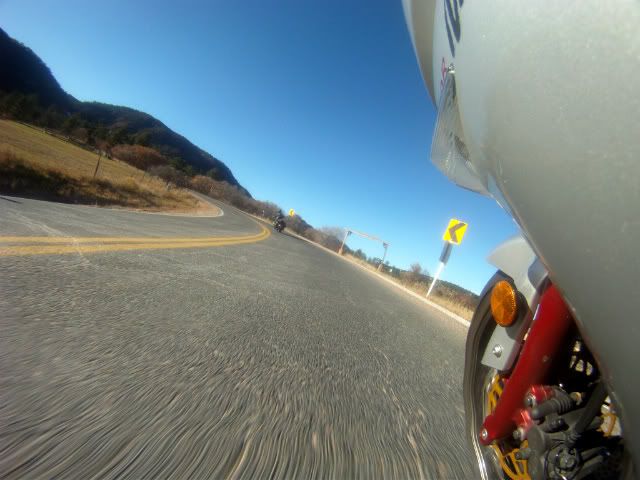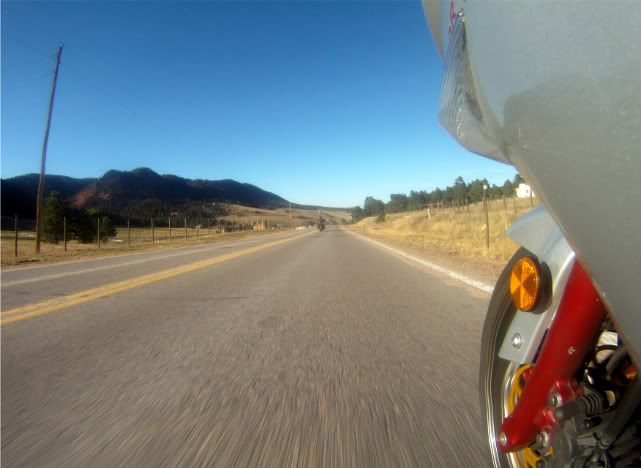 John made the right hand turn to head back to Castle Rock, Karla and I continued north to cut through Sedalia.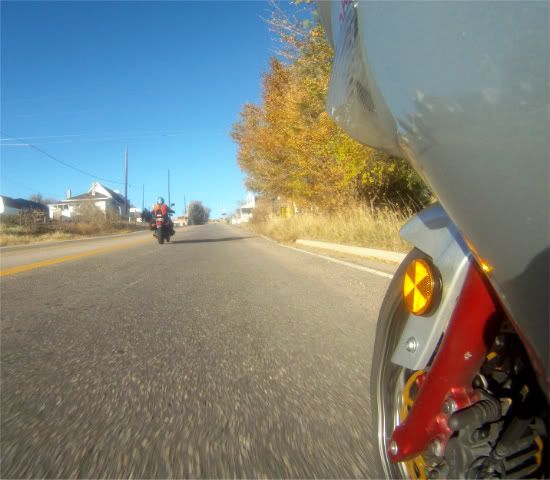 This shot just turned out neat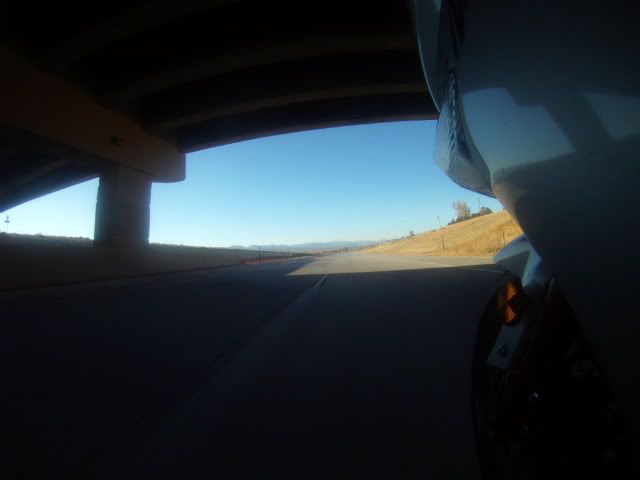 Not a whole lot of pictures from this ride, but here's the
full slideshow of 45.
Great day, nice weather, good company. Relaxing, just what the doctor ordered after the previous night's festivities!!