Those who know me, know I love snow...
For those who don't know me, well, you've been educated!
Winter is my favorite season, so expect lots of pictures...
We got some warm, wet snow the evening of the 1st, continued to fall into the next day.
YAY! It was a week day, so once work was done the boys and I headed out.
At 29 degrees, even Luke didn't need to be layered up.
Yep! Good sign.
Boys were definitely enjoying it....
We don't often go to this park because it's usually crowded,
but evidently during the week when it's snowing it's pretty empty!
.yay.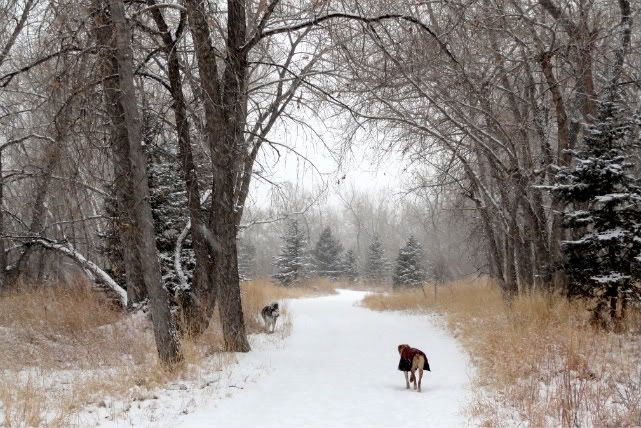 Snow.... The new hairgel....