It's supposed to be 66 on Sunday in March?? Quick, call the gang! A few folks responded, and we had a great run of 170 miles of 2 lane roads on both sides of I-25. If you're going to have Rocky Mountain Oysters on a motorcycle run, it's just got to be
Bruce's Bar
in Severance.
Plenty of 2 laners to be enjoyed around here in the winter months. Nothing like the mountains of course, but decent scenery none the less!
John, Ethan and Jen joined me for the ride to Bruce's (Karla had other plans). Thanks to Jen for some additional photos!
Headed out from the gas station for our eastern leg of the ride
No ride on the eastern plains is complete without atleast one train spotting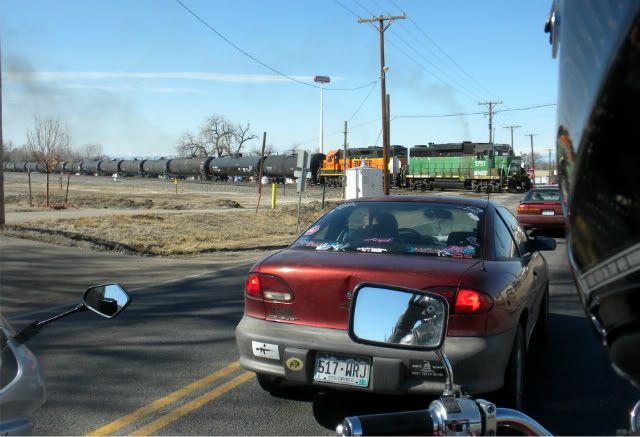 Ethan and John pulling up to Bruce's
Something new! Now Bruce's has not only beef rocky mountain oysters, but bufallo and turkey as well! Had to get me a combo plate. AND since we were waiting on Ditch (Pete), and in no rush at all, it was a great time for a nice big Coors Light. Yum.
Ditch arrived [hungry]! He also brought his buddy Bill from work (great guy, but I didn't get a pic).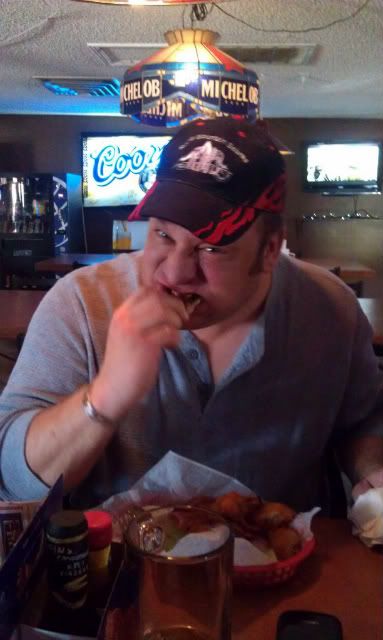 Ditch decided to join us for the ride home on the other side of the freeway. That's his Sabre on the end.
When it's this warm and sunny in March, you take your time at a gas stop! We must have hung out for 30 minutes or so just BSing and soaking up the sun.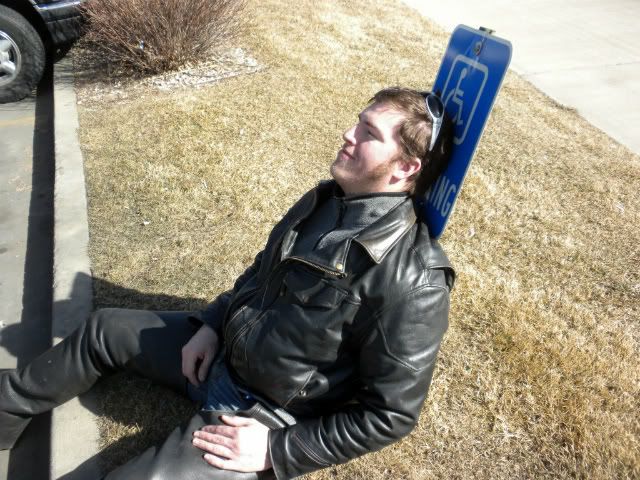 Carter Lake makes for a scenic detour during the winter
Ethan and Jen cut off early, then Ditch had a bit of a surprise. A BMW trying to squeeze past on the right to turn light at a red light ran over his foot! Can you believe it? Unfortunately with all of our helmets on and traffic noise John and I couldn't understand what he was yelling about. We got the picture once he pulled us over! Never heard of that happening before. Ditch did admit he sticks his feet out too far at a stop, but still! No damage to his foot at all, just caught the edge of his toes. More surprised than anything! I was unfortunately slow getting the camera out and didn't get a picture of Ditch inspecting his foot in the McDonald's parking lot.
From there Ditch took the lead, taking John and I to the "corkscrew." Aka, ride on 470 til you get to 285, then get on and off 470 with the lovely clover leafs until you are headed the same direction you started in. Me, I had to go back the other way, so I got to do 6 clover leaves instead of 4! Weeeeeeeeeeeeeee. Yep, you can bet we are all giggling like little children in our helmets...
Great weather, great ride!