A few weeks before my birthday, Karla asked me what we had planned for Sunday... Nada. "Ok honey, just please keep it open for me."
I love surprises....
Night before, she stole my phone.... Woke up to an alarm at 7am. Actually it was a reminder for an appointment in my calendar! Title: "I love you" Notes: "Your task is to figure out (on the bike of course) a nice route to this address: 1513 E. Mulberry 80524. This stop will take a couple of hours so make the ride to it as long as you would like. Once we arrive at this location I will tell you the next step. I love you honey and I hope you have a great day."
After an awesome pancake breakfast, we hit the road! Decided on Lefthand Canyon up to Ward, up the Peak to Peak highway to Estes Park then down highway 34 to Loveland. We ended up having lunch in Loveland, then over to Fort Collins.
It was a beautiful ride! Still some good color at lower elevations. It was also our first ride with the new camera!!!
Karla took some video too to see how well it worked.
Enough talk, time for pictures!
Away we go!
Lefthand canyon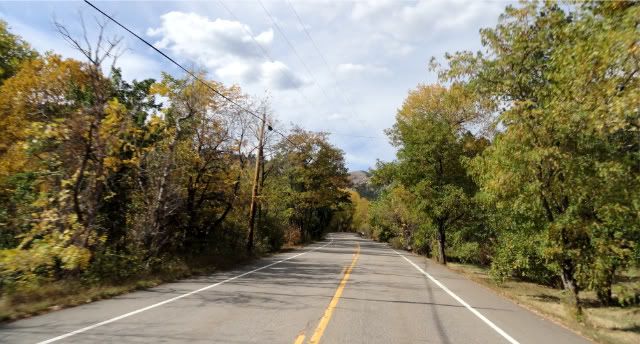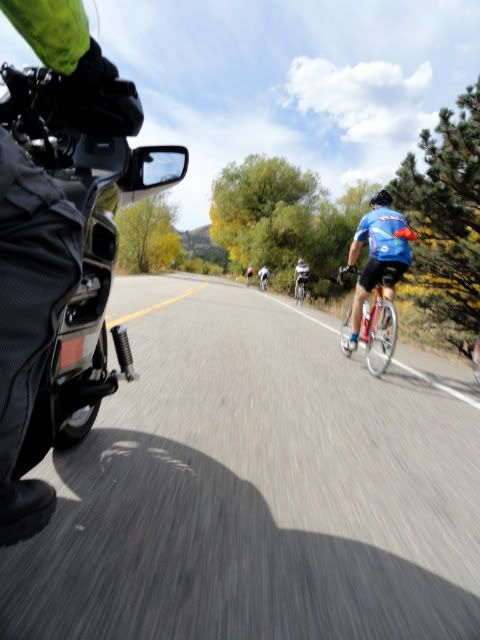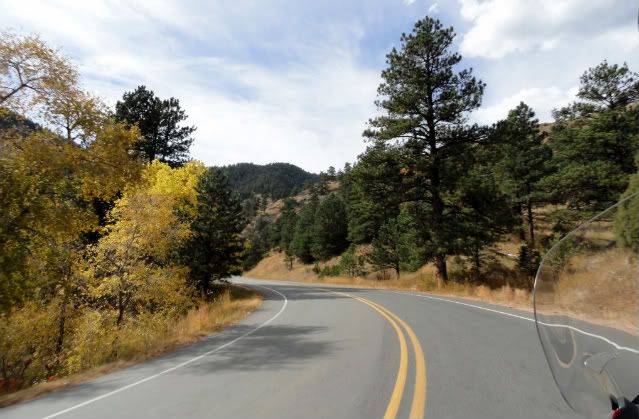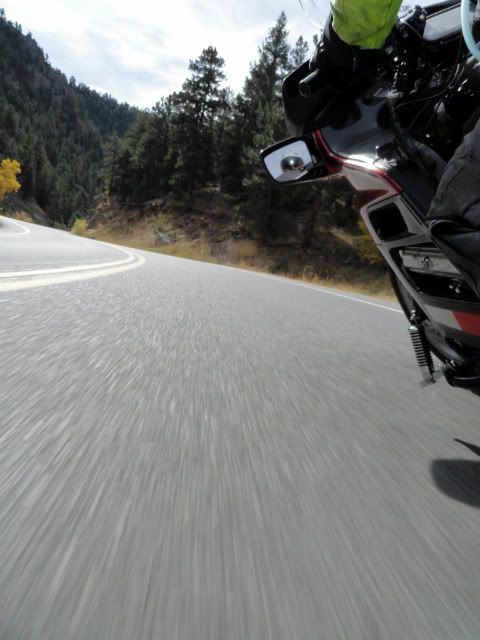 Karla took a bit of video too, mostly to see how the camera did. It records 720p quality. We liked it!
Ward, what a strange place....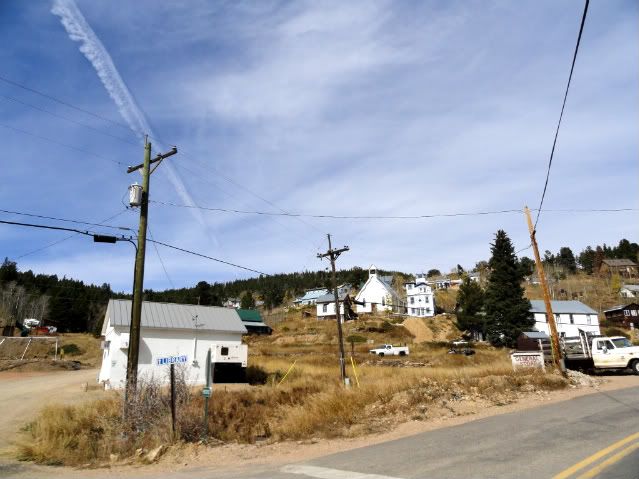 First good fall snow on the mountains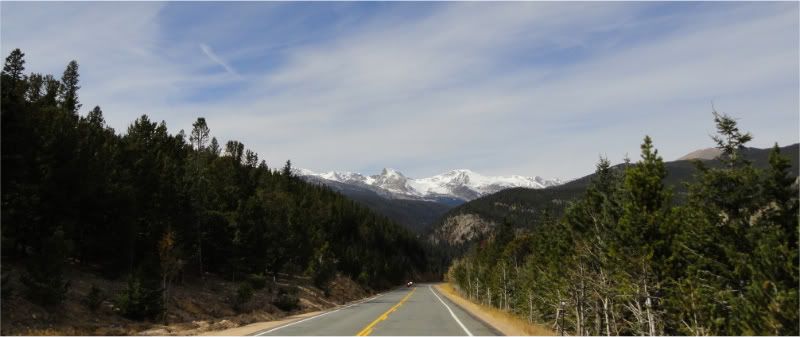 Found some more color...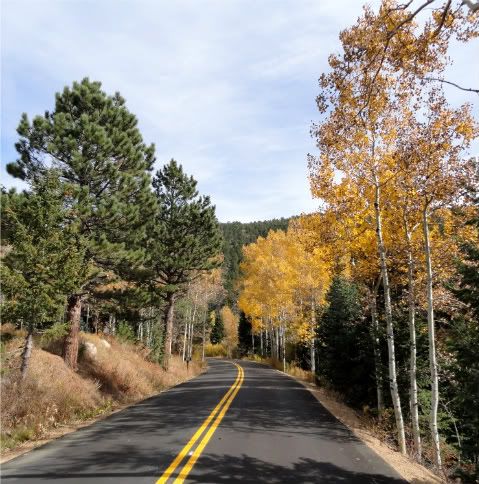 Our favorite cabin in Raymond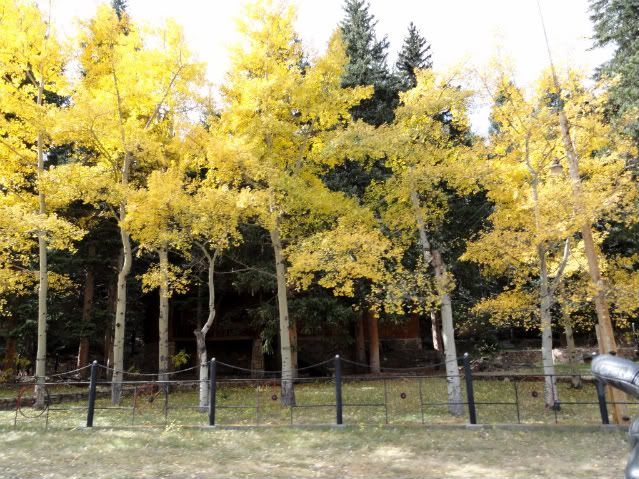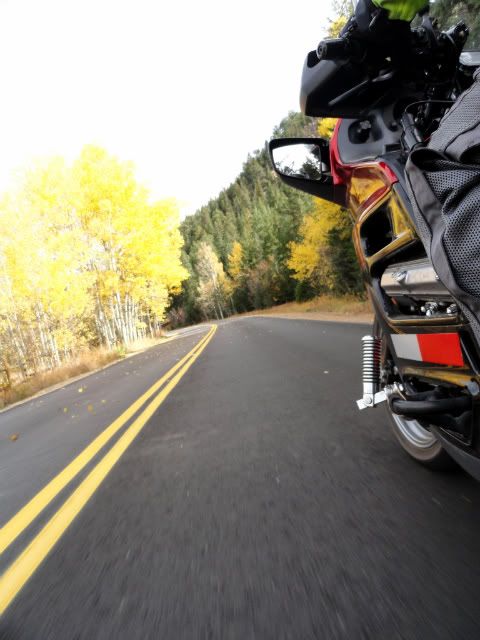 Always slow down to take a picture of this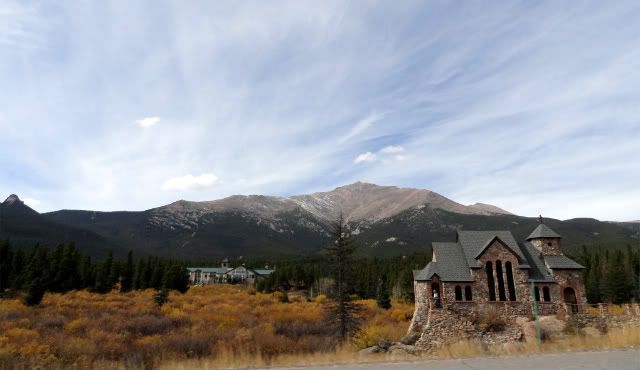 What tha?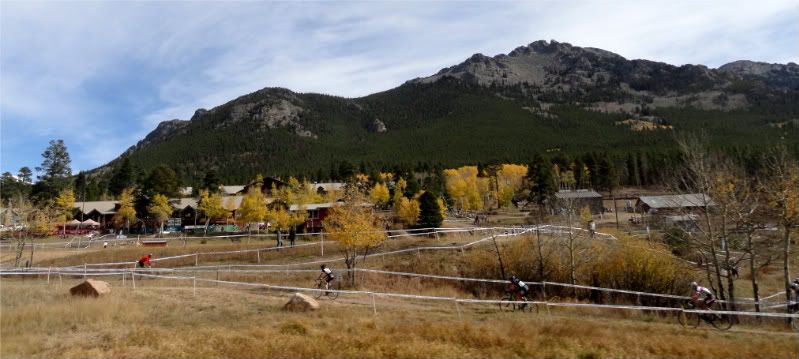 Bicycle racing!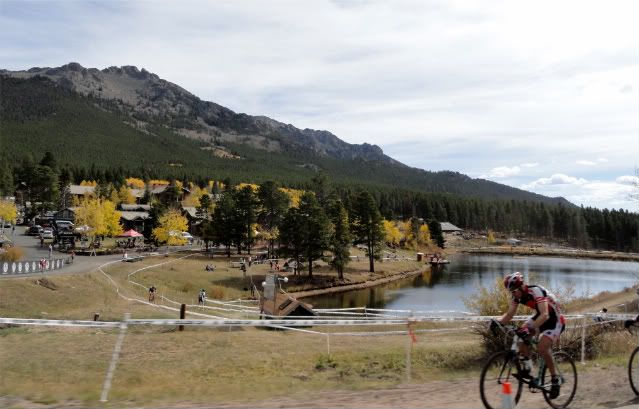 At the first main light coming into Estes Park is this great statue.... And his friends!
Down 34 towards Loveland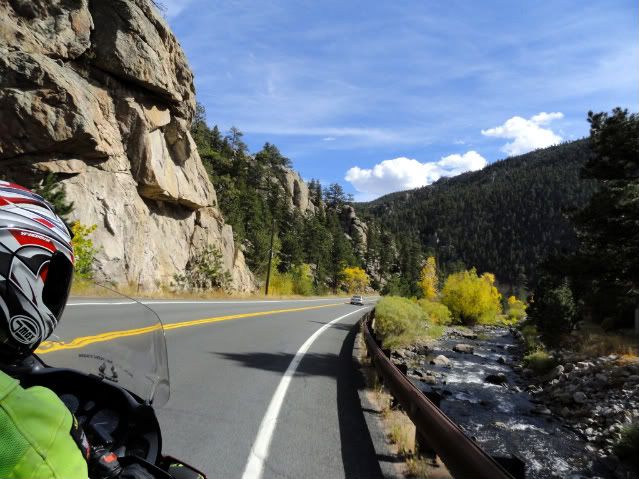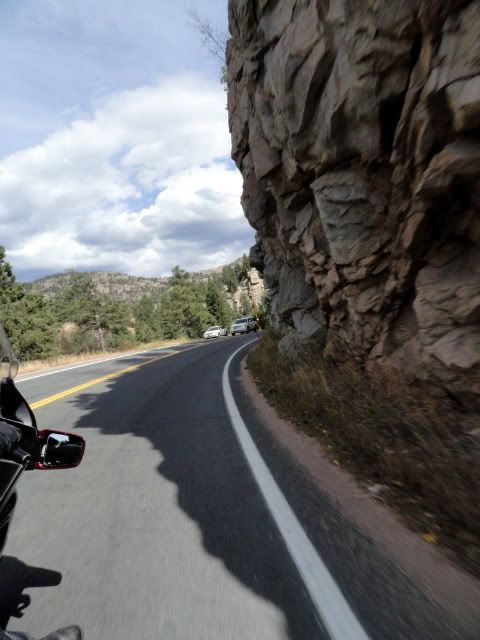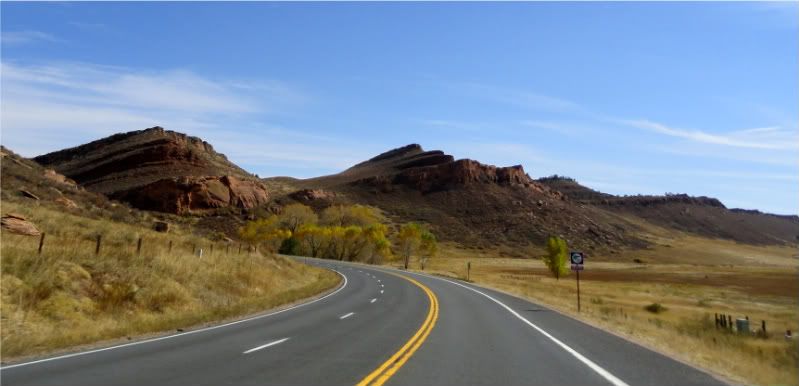 Having lived in Loveland (and Fort Collins) for years, I knew just where to enjoy our picnic lunch....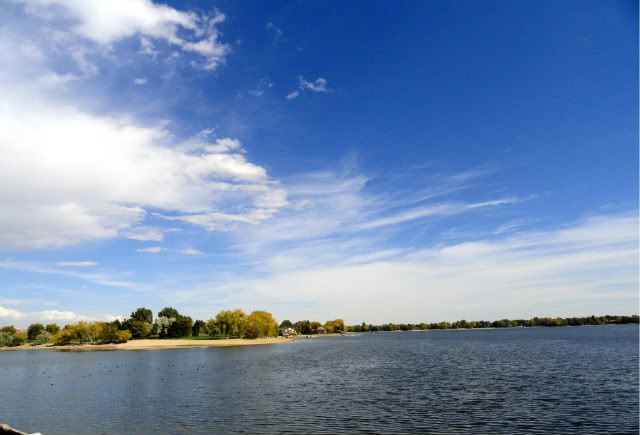 Our view.... (I need to remember next time this camera has a panorama feature
)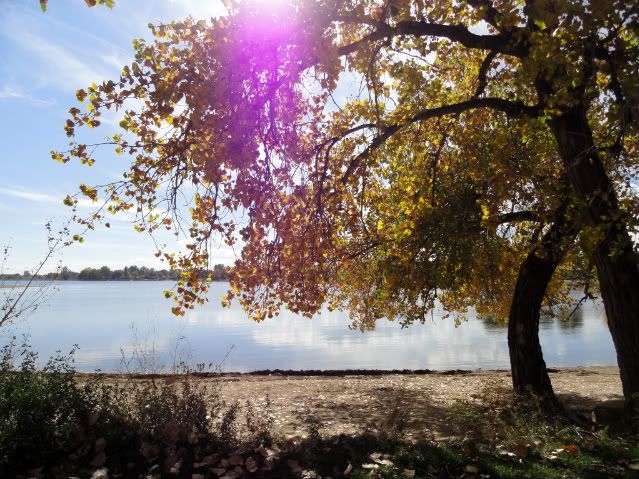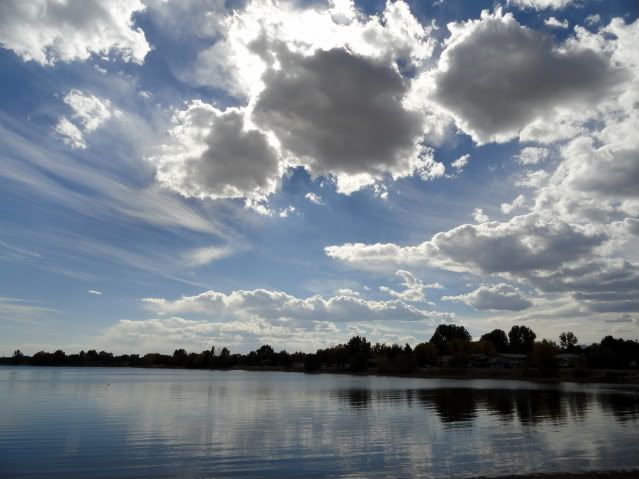 Two of my favorite shots from the day

Next I plugged the address into the GPS and off we went.
To......
Wait for it.....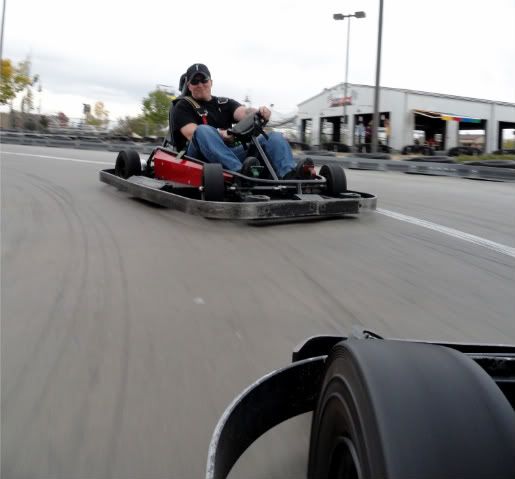 AND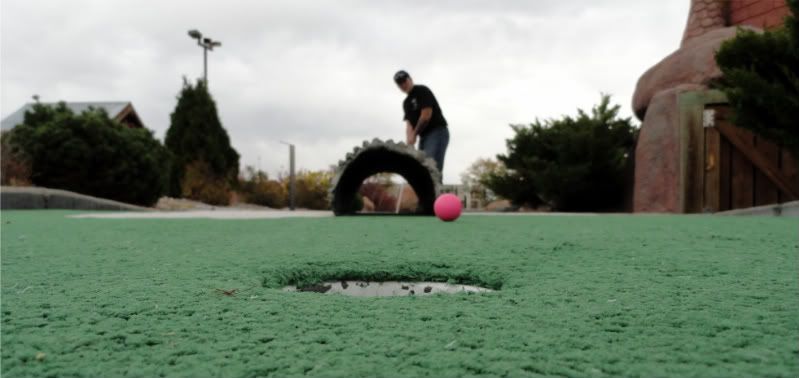 AND an arcade!
Unfortunately though, none of this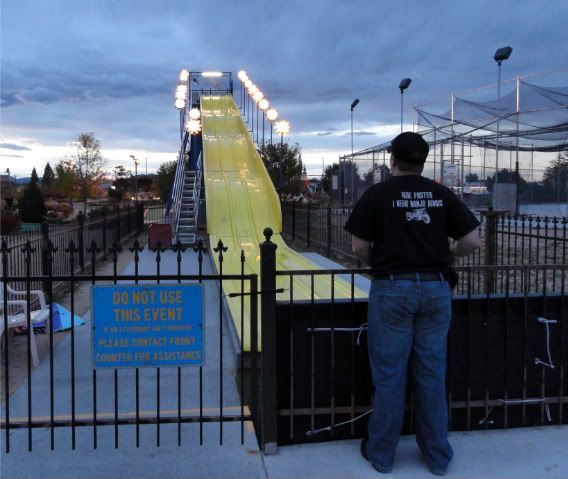 I patched together some video took on the go carts. Her commentary is exactly why I didn't put music over it!!
Yep, we had an absolute blast! We played 3 games of put put, innumerable laps of go karts, loads of arcade games. Fort Fun has a great system called a time play card. You spend a certain amount of money for a certain amount of time and you can do almost anything you want. Yep, what a perfect birthday surprise!
I have loads of photos... I'll post some of the best (and most embarrassing).
We quickly got out of the way of this HUGE birthday party. 98% little boys who were screaming through the course like a race! Check out the look on the second kid's face....
There was quite a bit of this.....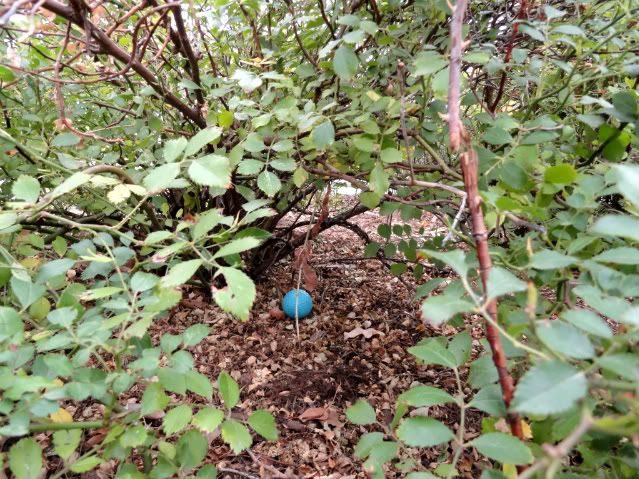 Resulting in....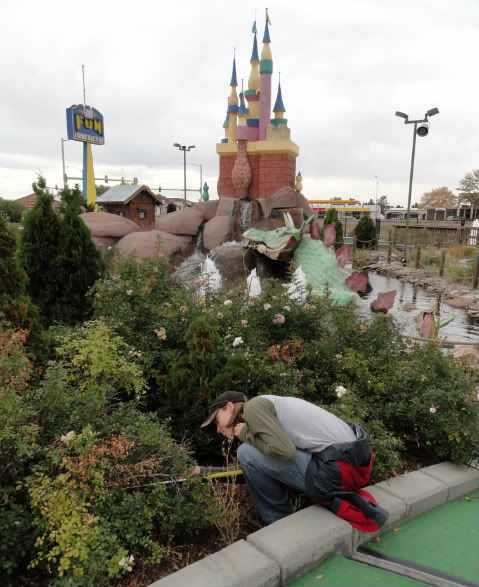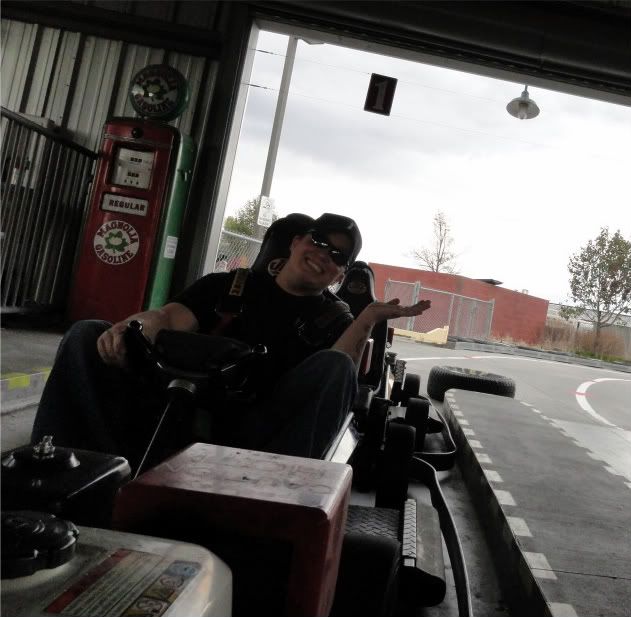 Um.... That launch pad there.... Yeah.... My ball went a little far....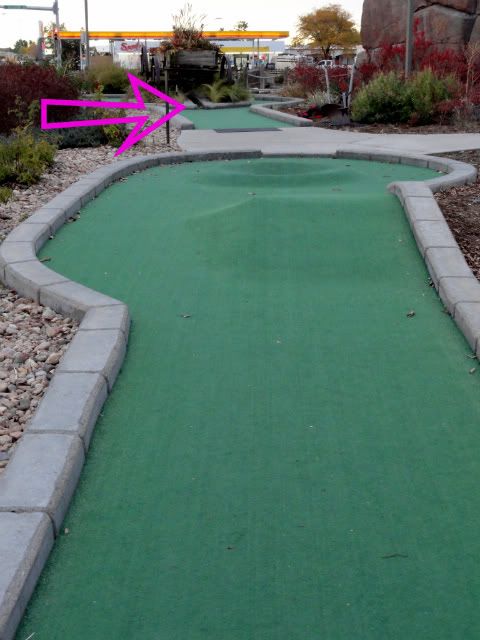 I'm pointing at Karla's ball....
As the sun went down, we figured it was time to head home. But, we were hungry, and within 5 minutes of my favorite wing joint. Even though we both had to work early the next morning, we agreed to make a stop! I'm drooling thinking about it...
Full slideshow of 100 photos:
http://s419.photobucket.com/albums/p...t=3f9f2b85.pbw
In the end, it was a day I hope to never forget! We had a wonderful time just the two of us.