Fall is one of my favorite seasons, I love everything about it! Carving pumpkins is waaaay up on that list. Karla, the boys and I visited the local pumpkin patch (had to be atleast 3/4 square mile of pumpkins!) and picked out 4 prime specimens. The next night, we went to work! We wanted to have these carved in time for my birthday weekend and the party. We don't get trick-or-treaters, so no need to save these for Halloween.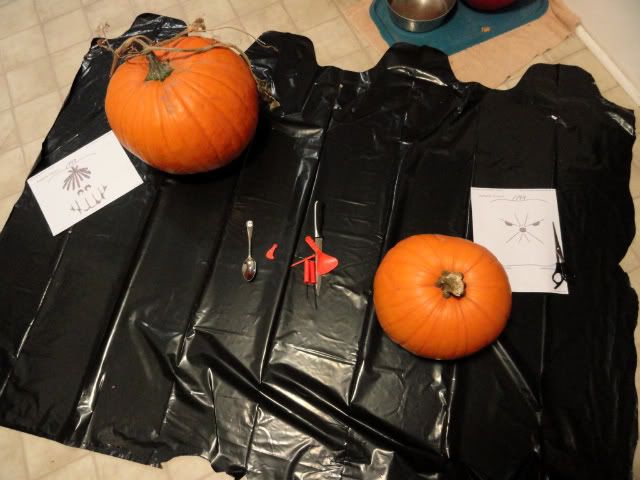 That first handful of pumpkin guts is always a bit gross
Karla really getting into it!
My first pumpkin done.... "The Angry Pussy" (A bit crass? Yes. Funny? Absolutely)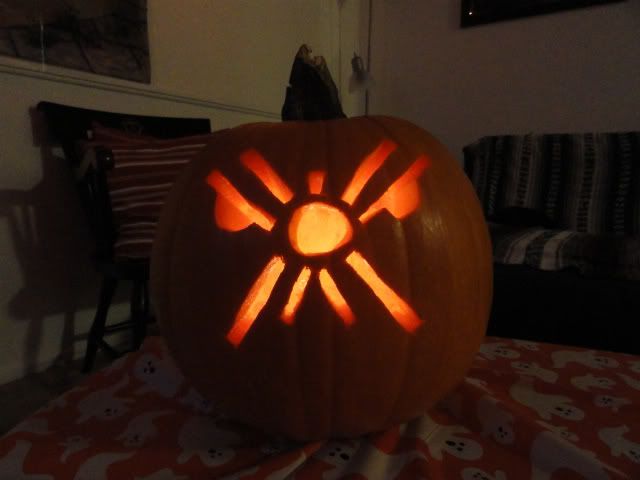 Note to self.... Really wrinkly pumpkins, while very cool looking, are a pain in the ARSE to carve.
Karla completed her first pumpkin... "The Re-Tard." I can only imagine the Angry Pussy, "why do I have to sit next to this idiot??"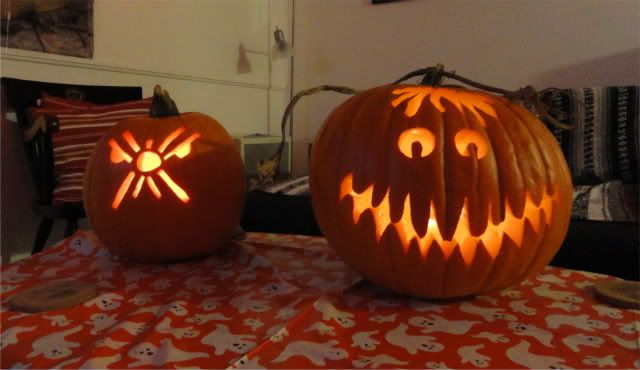 Time for our next pumpkins!
Dante came closer to investigate....
Karla was a hand model....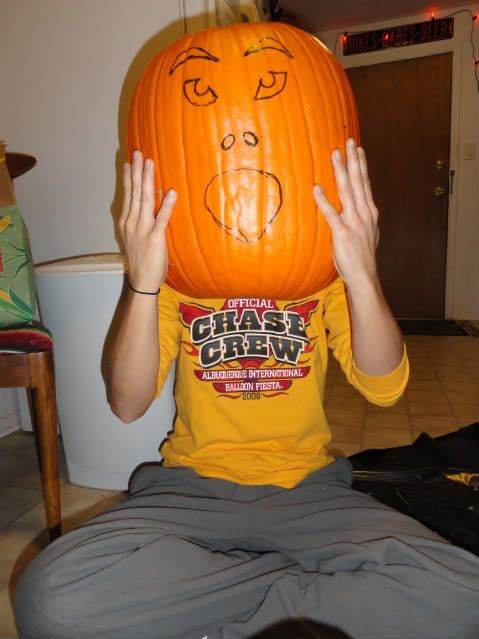 Ok... I'm sorry honey, but I have to post this...
What's going on in here?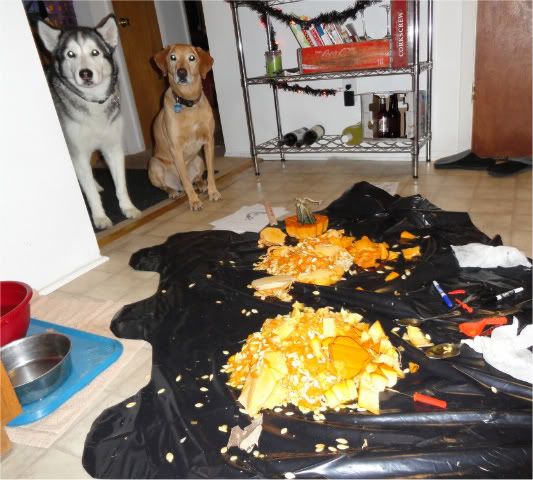 Karla's second pumpkin done! "Ooooooh Noooooo!" Jax must be very scary. Lol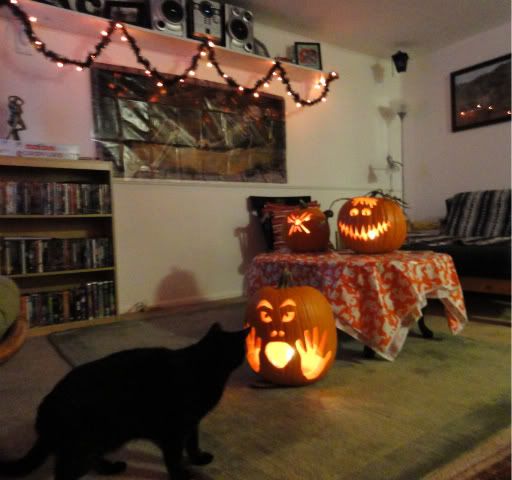 And I finally defeated my wrinkly pumpkin.... "The Sabrehood Pirate"
(Sabrehood = my motorcycle forum)