Have tried to make it a tradition every year of going to the
haunted corn maze
at Anderson Farms up near Erie, CO. Well, last year they didn't have it, probably due to the economy. Back on this year! Couldn't wait to go, especially since Karla had never been. Our friends Zoso (Michael) and Rebecca and their kids Adam and Sarah joined us for the festivities! Not very many photos as it was rather dark and no photography allowed in the corn maze.... What a hoot. It was shorter than it's been in the past.... Hopefully next year they will bring back the single wide trailer and more walking through the corn. If anyone comes to visit Colorado in October, this is worth the $ and line!!
This made the night awesome, cause you could still see quite a bit once you got away from the lights!
Sarah and Rebecca didn't like being close to the corn....
We stood in a line for an hour, maybe and hour and a half, but that's on par for the course. An extra $20/head and you can skip the line. We said we'd just wait. Nice to have time to catch up!
Check out these twins.... Awwww...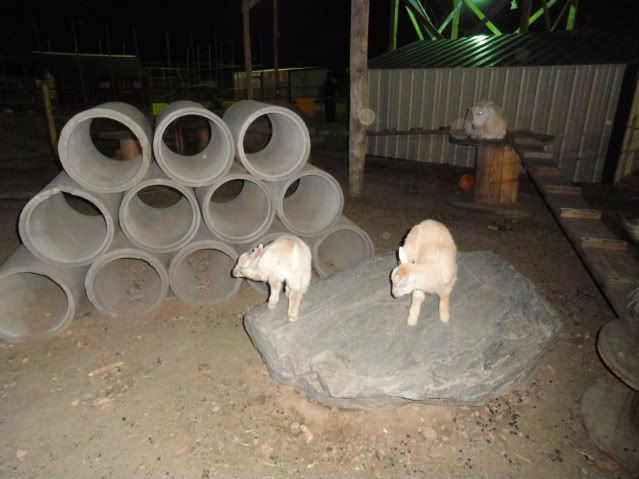 I think bunnies are really funny.... They chase each other!